Erleben Sie die Weinstadt Poysdorf hoch oben auf einem alten Feuerwehranhänger. Der Traktor bringt Sie zu verschiedenen Stopps – vom Vino Versum Poysdorf durch die Kellergassen in die schönsten Rieden Poysdorfs, wo der Winzer mit einem guten Schluck Wein auf Sie wartet. Ein Kellergassenführer sowie der Winzer selbst erzählt Ihnen Wissenswertes über die Weinstadt und den Wein. Weiters geht es mit dem Traktor zum Weingut, wo die Weinverkostung fortgeführt wird. Eine Flasche Weinviertel DAC als Geschenk rundet das Angebot ab.
Alternativ kann im Anschluss eine Heurigenjause gebucht werden.
Preis pro Person: € 45,00
alternativ mit Heurigenjause (Aufzahlung EUR 11,00 pro Person)
Treffpunkt: 15 Uhr am Parkplatz beim Vino Versum
Dauer: ca. 3,5 Stunden
book deal
Cellar lane experience tour
Show cellars at Radyweg await you with surprising installations: slumbering picture / the awakening of sound / a loess guestbook / winemaker portraits
Duration: 1.5 hours
Price: € 8 per person
Dates: last Friday (june – october) of each month at 4 pm
registration necessary!
book deal
At night, the old wine cellars are especially mysterious. Walk around the magical cellar lanes with a lantern and stop for a piece of nut bread and a glass of good wine by candlelight.
duration 2 hours
price: € 9.50 per person
dates: first Friday (June to october) of each month at 8 pm
registration necessary!
relax in the cellar tunnel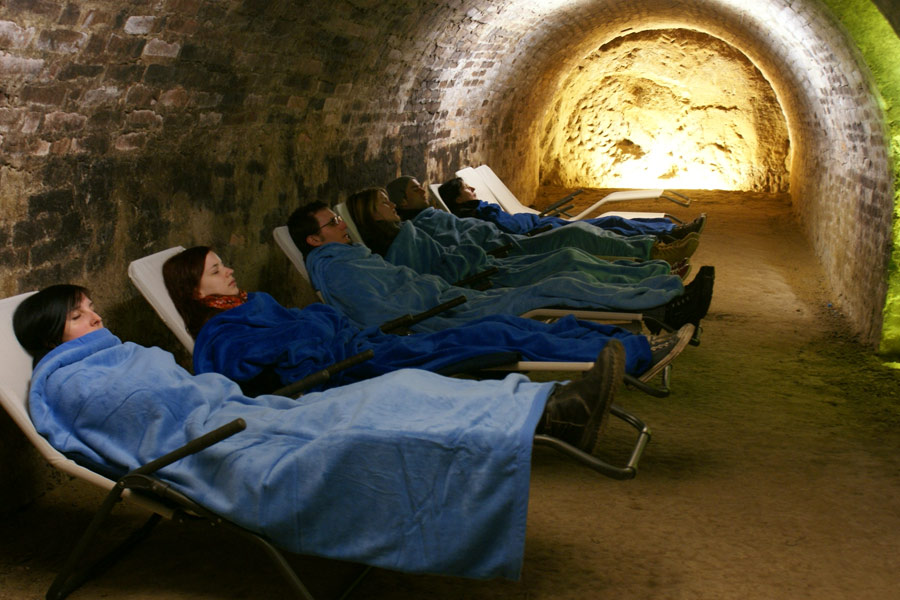 Stimulate your immune system in underground cellar tunnels. Warm clothing is recommended!
Duration: 1.5 hours
price: € 12.00 per person
dates: 2 or more people with advanced booking (maximum number of visitors: 8)