Ein Rucksack voller Genuss!
Egal ob Wandern oder Radfahren – eine genussvolle Jause darf dabei nicht fehlen! Somit Saurüssel-Picknickrucksack für 2 Personen im Vino Versum schnappen und ab ins Grüne! In und rund um Poysdorf gibt es unzählige lauschige "Lieblingsplatzerl", die sich wunderbar für ein Picknick eignen. Im Rucksack befindet sich auch eine eigene Rad- und Wanderkarte zum Thema Saurüssel, mit eingezeichneten Rastplätzen.
Der Rucksack enthält neben Besteck, Gläsern und Servietten:
• 1 Bouteille Poysdorfer Saurüssel (natürlich gut gekühlt)
• 1 l Mineralwasser
• 2 Aufstriche (davon 1x vegetarisch)
• Brot, Käse & Schinken
• Saisonales Obst und Gemüse
Alle Produkte stammen aus Österreich und zum Großteil aus dem Weinviertel.
Und so geht's: 2 Tage im Voraus den Picknickrucksack telefonisch oder per E-Mail (02552 20371 / info@vinoversum.at) reservieren, am gewünschten Tag ab 10:00 Uhr bei uns an der Gästeinfo abholen und bis spätestens 17:30 Uhr wieder retournieren.
Preis pro Rucksack: EUR 41,- (plus EUR 50,- Kaution)
book deal
Cellar lane experience tour
Show cellars at Radyweg await you with surprising installations: slumbering picture / the awakening of sound / a loess guestbook / winemaker portraits
Duration: 1.5 hours
Price: € 8 per person
Dates: last Friday (june – october) of each month at 4 pm
registration necessary!
book deal
At night, the old wine cellars are especially mysterious. Walk around the magical cellar lanes with a lantern and stop for a piece of nut bread and a glass of good wine by candlelight.
duration 2 hours
price: € 9.50 per person
dates: first Friday (June to october) of each month at 8 pm
registration necessary!
relax in the cellar tunnel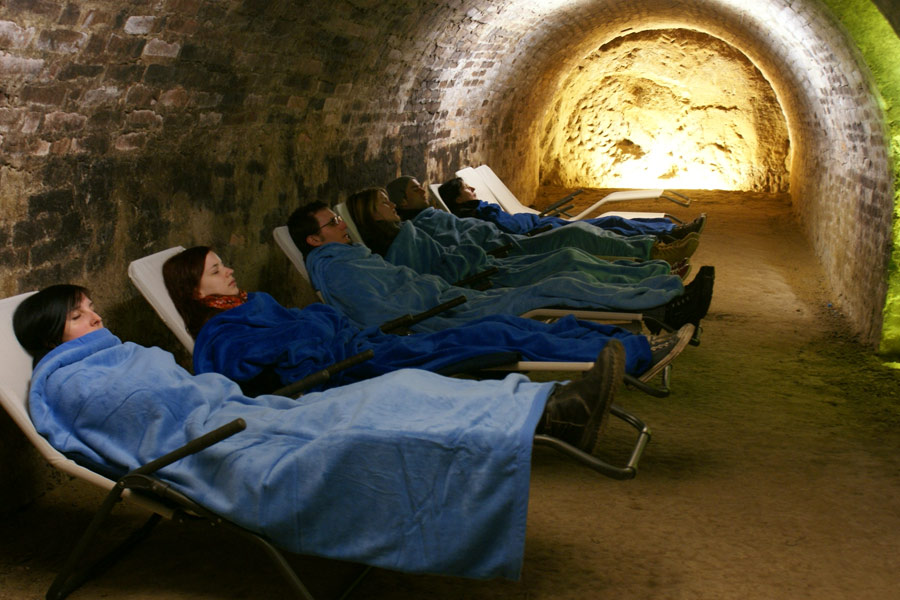 Stimulate your immune system in underground cellar tunnels. Warm clothing is recommended!
Duration: 1.5 hours
price: € 12.00 per person
dates: 2 or more people with advanced booking (maximum number of visitors: 8)