High up on a historic fire brigade trailer your tractor guide drives you at comfortable speed to pittoresque places and buildings around the wine town.
Duration: 1.5 hours
Meeting point: Wine market Poysdorf
Price: € 13.00 per person incl. 1 wine sample
Dates: every sunday and holiday at 4pm (10th april to october)
book deal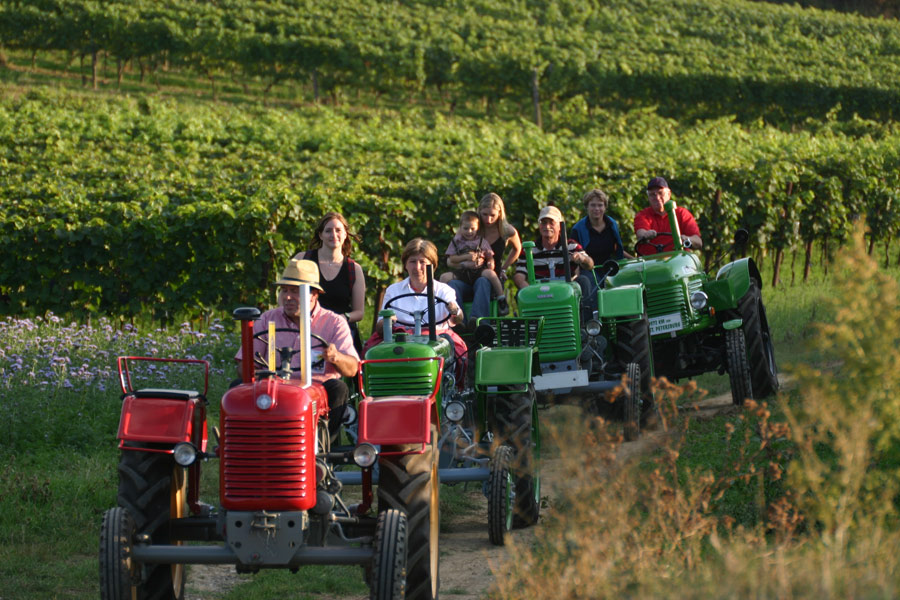 What a feeling, riding slowly through the rolling vineyards up on an original Steyr 15!
And you can even drive on your own!
Duration: 3 hours, please book in advance
price: € 50,00 per Tractor (2 persons)/ € 5.00 per person on trailer
Dates: May – October, Saturday at 2pm
Groups: more than 4 tractors with advanced booking possible anytime
Info: Book at Vino Versum Poysdorf or with Hannelore Parisch +43 664/56 22 674
www.oldtimerclub-poysdorf.at